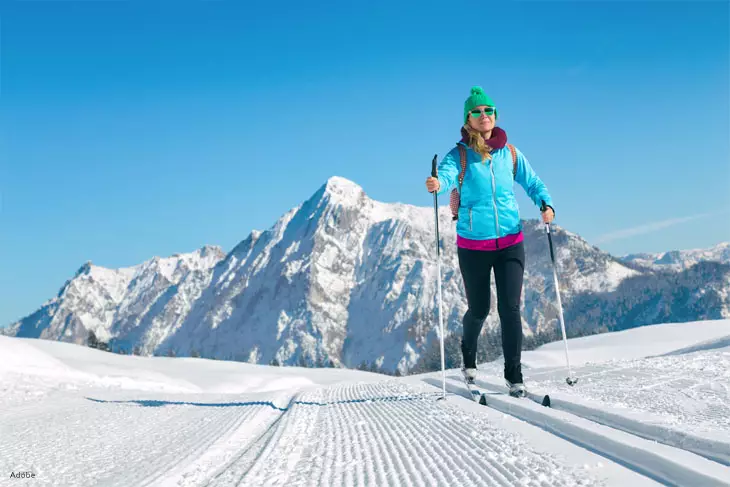 Multiply the moments of pleasure!
Make the most of your winter holidays to try out new activities. Whatever your age and your passion for sliding, discover other facets of winter sports.
Our teams of professionals are at your service to give you some advice and to guide you in the exploration of new practices.
In addition to your skis and your snowboard, with Sport 2000 you can rent:
Equipment to wander the large spaces, away from ski lifts: cross-country skis (classical or skating), snowshoes but also touring skis and free-touring skis. At your own pace, you will be able to stride across the most beautiful and preserved landscapes of our mountains.
Equipment to have fun in the snow: mini skis or snow scooter. These activities are very playful and you must try them out! A great opportunity to experiment new sensations and to take up new challenges.
Sledges, to the delight of children and adults.
Everything to keep you safe
Do not forget to rent the necessary equipment for your safety, while renting your skis or your snowboard:
A helmet to protect your head, whatever your age
A safety pack, when you are skiing off-piste
Opt for the equipment of your choice