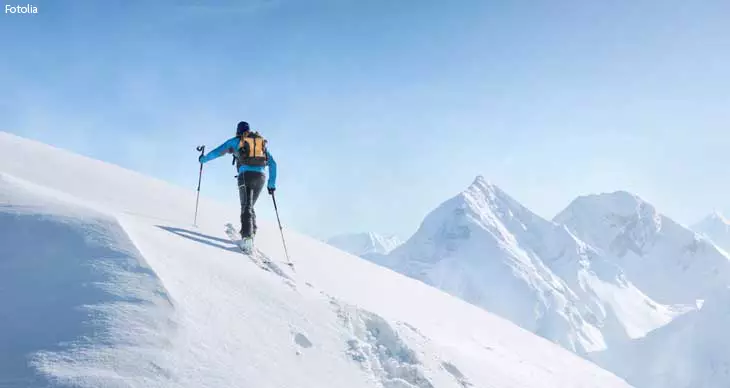 Light and efficient skis, that will meet your needs, whether you want to climb or to ski down.

Often narrower and lighter than « traditional » Alpine skis, touring skis selected by Sport 2000 combine all the necessary features to climb and then to hurtle down the snow-capped areas.
Rented with a pair of well-pasted sealskins, they are perfect to go off to discover the virgin hills.
Their very good weight and size ratio gives them a high manoeuvrability, especially during transitions.
Our touring skis are equipped with solid and efficient bindings, allowing to spare yourself during the hike and make the transmission of impetus easier in descent. The several possible adjustments of the climbing blocks will allow you to best suit to the slope.
You will like their versatility on fresh snow, spring snow and even blown snow.
Nature lovers, you like skiing without using ski lifts, you will also like cross-country skiing.