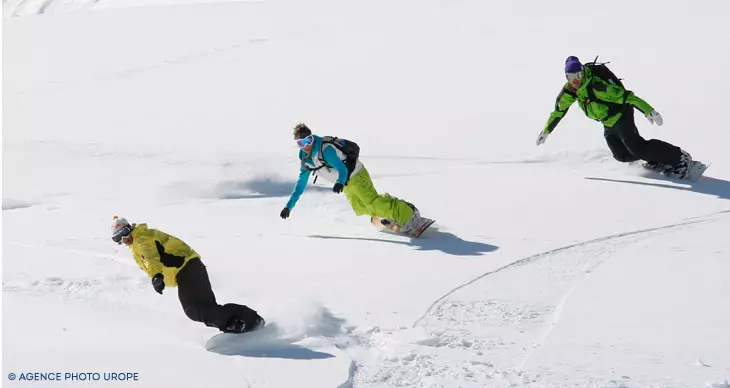 Another way to slide
Winter version of surfing and skateboarding, snowboarding is very different from Alpine skiing. Yet, it provides the same amazing sliding feelings and a sensation of freedom. Whether you are a beginner or an expert, enjoy yourself, we have the right snowboard for you!
For every style
Throughout the years, producers have progressed a lot in making snowboarding equipment, for even more sensations and safety.
Sport 2000 experts have tested and chosen efficient boards for you, to offer as many ways as possible to enjoy this sport:
Free riding (off-piste)
Free carving (on groomed slopes)
Free styling (in snow parks)
Perfect adjustments!
You are a beginner, let yourself be guided. When booking, we will help you to determine which foot you must put ahead: the right one (goofy) or the left one (regular).
If you are an expert rider, feel free, when you collect your board, to tell us the gap you want between your feet, as well as the angles of the bindings that suit you better.
You want to carry out different tests? We will show you how to make adjustments yourself, on slope and without any tool.
Choose your category