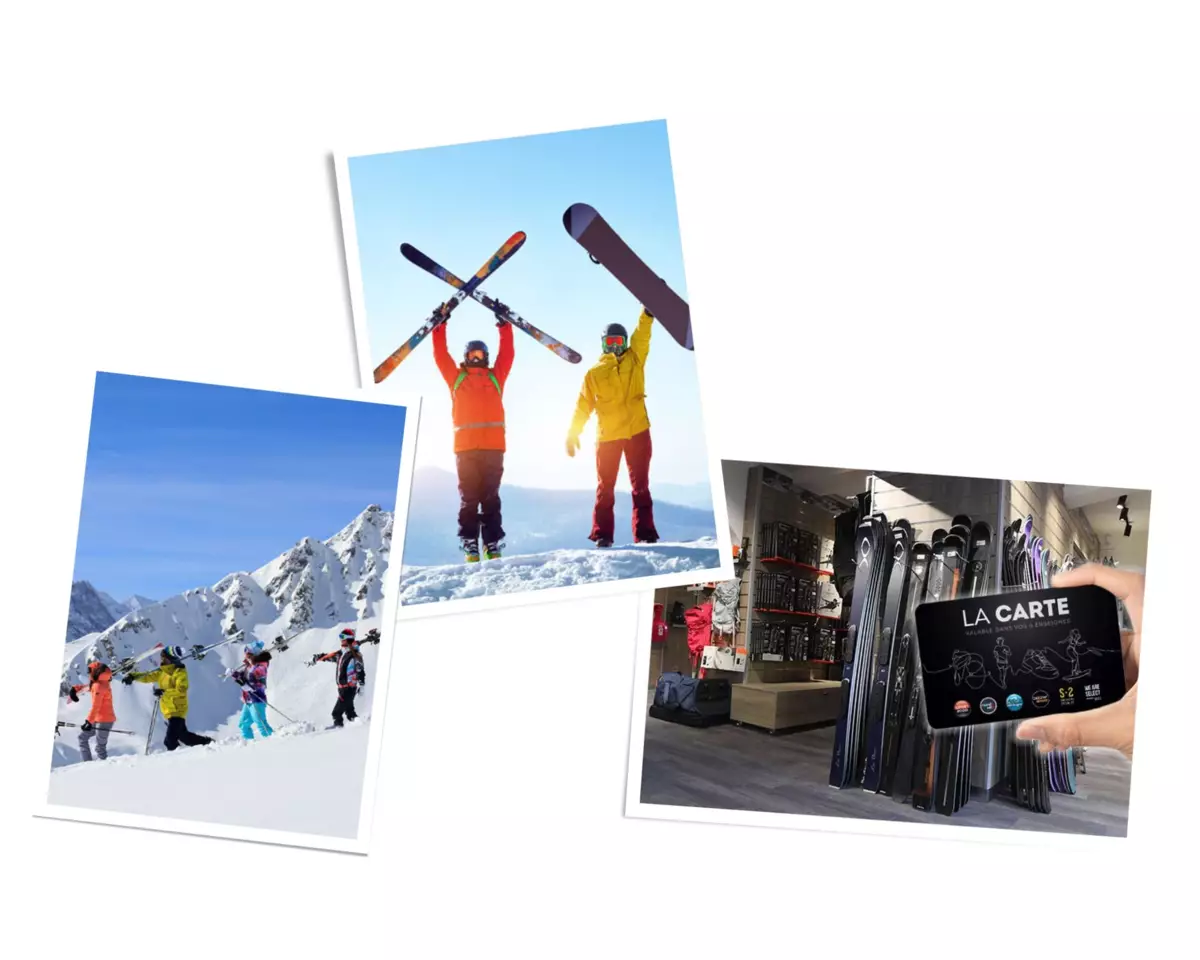 Crédit : TRIBU, MULTIRIDE, Carte fidélité.
Skiing holidays no longer have to cost a fortune!
At Sport 2000, we have designed a wide range of offers to make your ski rental more affordable.
Primo skis pack, our low-cost solution

Our Primo pack has been designed for beginners who want to try skiing at an affordable price. For only €55/week, this pack includes:
A pair of easy-to-use skis.
A pair of ski boots fitted to your feet's anatomy.
A pair of light and robust poles.
Now there is nothing to stop you taking to the slopes, thanks to our online-only Primo offer!
The more you rent, the more you save
With our special "Tribu" offer, you will be given an additional discount on ski or snowboard hire (except Primo skis) in France and Andorra, according to the number of packs you hire.
5% for 4 packs or more,
10% for 7 packs or more.
To benefit from this offer, please enter the promotional code "TRIBU" after adding at least 4 packs (excluding Primo skis) to your basket.
Are you undecided or searching for the perfect ski equipment?
This is quite understandable, as purchasing ski equipment is expensive. Take advantage of our Multiride option and test different types of equipment during your stay of 6 days or longer.
For only 15€ per skier, you can change from skis to a snowboard, for example, or even to different skis from an equal or lower category.
Please note that you are only permitted to change your equipment twice during your stay.