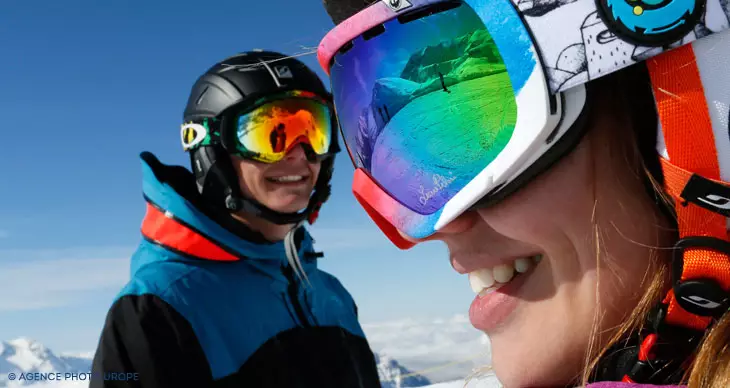 Do not forget your helmet! It will protect you on slope, in case of fall or crash.
When booking your skis or your snowboard, think about renting a helmet. Sport 2000, concerned about your safety, offers you adjustable models for kids and adults, suitable to the size and the shape of your head.
You are a beginner or rather a good skier? You stay on slopes or on the contrary you like skiing off-piste? You prefer having a ball on modules in snow parks? Whatever your level and your practice, we have the helmet you need.
Wearing a helmet has a lot of advantages:
It keeps you safe from impacts when you fall
It protects you efficiently if someone bumps into you
The helmet gives you some style. It is the finishing touch to your equipment.
With little specific hooks, it helps you to hold your mask in place
It's a great shield against cold!
Your helmet will save you from sun burning, very painful on the scalp
It is often compulsory when you take skiing lessons
Our safety advice!
Once you have a complete equipment, here is a reminder of the rules to obey on slopes, to make the most of the snow safely.