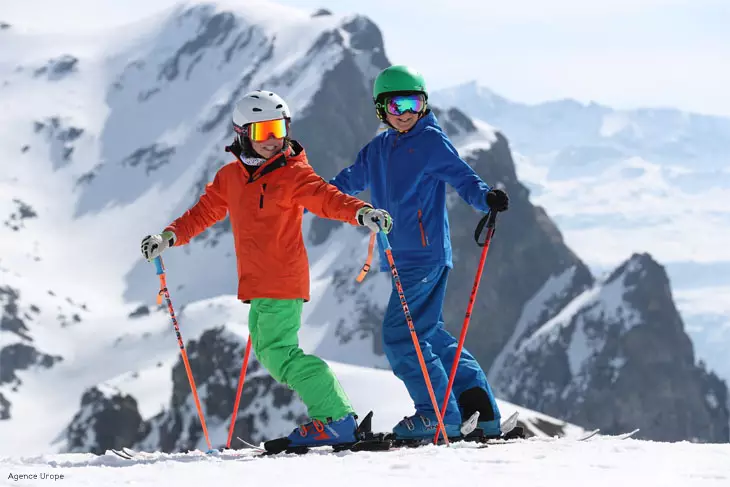 There's nothing easier!
Alpine skiing is a very fun sport, that children like very much. Don't hesitate to make them try this activity from 3 years old, so they can discover sliding sensations. Little by little, with you or in group courses, they will learn how to turn, stop and then they will discover with pleasure the different slopes in the resort.
Suitable equipment!
According to the age, the size and the level of your children, Sport 2000 offers you a wide choice of equipment, designed and made especially for them, so they can get better. Light, easy and flexible skis. Appropriate and well-adjusted bindings. Easy-to-put on and easy-to-adjust shoes, which are waterproof and have a limited number of hooks for the younger children.
The brands we have selected worked hard on the ergonomics and the design of this equipment, considering the morphology and the taste of your children.
Each child will find the suitable equipment, from the beginners to the budding champions!
Safety above all
We pay special attention to the safety of your little champions, by offering resistant and well-maintained equipment, adapted to their age and to their size. Do not forget to give them a helmet as soon as they start skiing. It will protect them in case of falls or crashes.
Choose your category