A family skiing holiday is an attractive prospect, but it can be costly. Sport 2000 can help make your family skiing holiday hassle free for all involved! We offer special equipment for tiny tots, children and teenagers, and all at affordable prices.
Family resorts
Many resorts have special nursery slopes, ski schools and daily activities and services for children.
Some resorts have been awarded the Famille Plus Label which rewards their commitment to welcoming, informing, entertaining, teaching, feeding and protecting your children as well as possible, regardless of their age.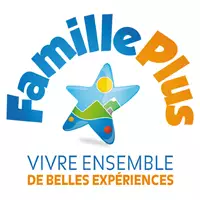 Below is a list of resorts that have been awarded this certification and have a Sport 2000 shop:
Equipment for children
Don't waste your money with Sport 2000. Because of the ski level, expectation and morphology of your children that would likely change from one year to another, it becomes more intersting to hire their ski equipment instead of buying it.
Sport 2000 is here to save you money! Because a child's skiing level, requirements and physique change from year to year, it is much cheaper to hire their ski equipment rather than buy it.
Whatever you need, we have what you are looking for: downhill skis, snowboards, helmets, snowshoes, and much more.
Browse our Equipment section for more information.